Advantages of Air Conditioning Services in Mathura
Air conditioners are an essential part of our household, depending on the weather. It saves us from the heat and makes life comfortable. The maintenance of your AC is an important task to regularly do to keep it working effectively and for a longer duration. There are various AC service centers in Mathura you can contact for the regular services or any particular problem occurring in your AC's operation. When you look up AC service near me, you definitely will come across our company AC care India. We specialize in all kinds of window and split AC services and are easy to contact. One of the standard air conditioning problems is improper operations that can lead to more significant issues. But if you contact a repair center at the right time, you may not have to incur high AC service charges.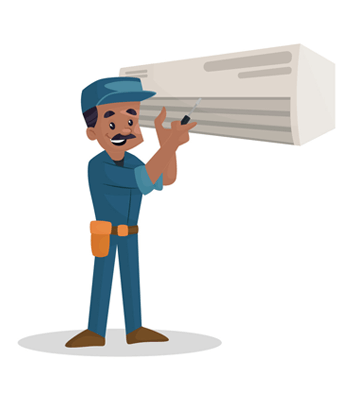 Air conditioner filters, coils, and exceptional require regular maintenance for effective functioning and long life. Neglecting regular services would decline the performance of the AC and lead to an increase in power consumption and an increase in costs. Thus, there are many advantages of getting your AC serviced at regular intervals making your daily life easy and comfortable.
Less AC Repair Charges
The most important task to keep your AC healthy is cleaning or replacing the filters regularly. The filter accumulates all the dirt and, if not cleaned at the right time, may hinder the machine's proper functioning. It might also lead to significant problems leading to higher maintenance costs. Thus, the best way to save time and money is to check AC service near me to get faster services. We, at AC care India help you identify the problem with your air conditioner and curb AC repair costs by taking steps in the initial stage.
In case there is a significant breakdown in your AC, we guarantee genuine parts to keep your AC working in the best way. We do the required work at a minimum cost based on the industry standards with our expertise.
Easy AC Gas Filling Service
Air conditioners do not require filling gas frequently, but if it happens, it is usually because of some leakage in the machine or where it is installed. To identify this problem, you need an experienced and trained professional to look into it and identify the actual cause of gas leakage. We are experts in providing AC maintenance services in Mathura and have specially trained technicians to make sure everything is right with your AC. The AC gas filling charges in Mathura may differ with different service centers, but we charge just what is required for the services provided. We also take precautions and are fully equipped to do this task as it is a toxic gas and can lead to accidents.
Proper AC Installation
Installation of your AC in the right way is critical as it can lead to various problems like leaky ducts and low airflow. This would result in increased repair costs. Every AC brand has different requirements as the refrigerant charge amount varies in different brands. So, it is essential to get your AC installation in Mathura from a trained professional who is aware of the brand specifications. The installation should be done right to avoid extra installation charges and smooth running of the AC.
We are aware of the different brand specifications and follow the requirements needed. All our technicians are trained and knowledgeable about the difficulties that you could face because of the wrong installation and make sure that your AC installation is done correctly.
Many people wait till their AC starts making noises or see any other problem before calling for repair services. But it is recommended to get your AC serviced to avoid significant complications regularly. AC care India focuses on making your life easy by improving your AC's lifespan and reducing the chances of a costly major breakdown. We pay immediate attention to our customers and guarantee a pleasant experience from our side.